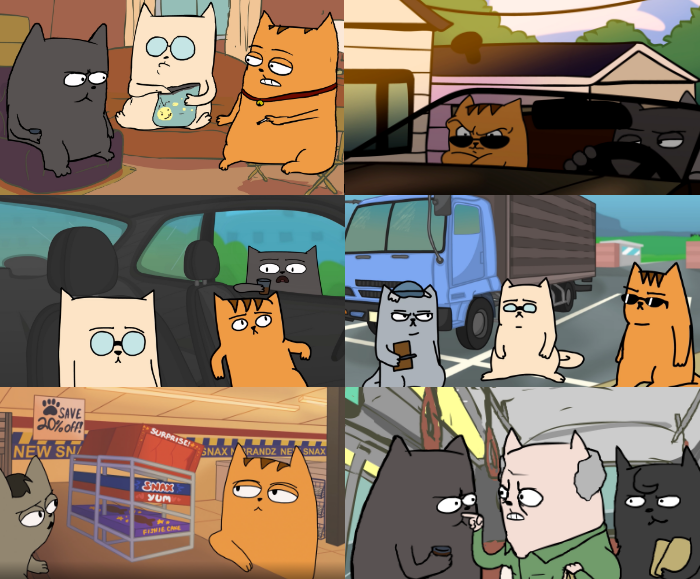 A ton of creators returned this year, that is exciting! I cant forget to mention how cool Ruffle has been! I was more productive on NG than I was in the past decade. Collabed with MihaP for the summer jam, worked with other artists too, putting together a loop collab.
Near the end of the year I got the chance to work on more Trailer Park Cats for Swearnet and get to work with an amazing team of talented artist from Newgrounds and around the globe. I'd like to give a shout out to the team: Airese Bro-Son CootieGirl Fungasm HarpyCarp Kolumbo MihaP PegasuTV TitTat Years ago we have episodes with the help of some other artists like CoolPrinter Urbs y2k4ever & DylanMann !
Here is a clip by Pegasu from season 1 https://twitter.com/i/status/1477264072760565761
Another awesome short from s1 was by CoolPrinter https://twitter.com/i/status/1472300729104801798
In Season 2, Cootie's style of the cats are so adorable https://twitter.com/i/status/1474228629437816833
They also upload other clips on thursdays and caturdays https://twitter.com/i/status/1476765595806875648
I love the work they did!! Soon we might get a chance to work on the Cats as a Real Show!!
I am still processing all that and learning to be a better animator/artist.
Happy New Year!!
CARTOON NETWORK COLLAB